Our Approach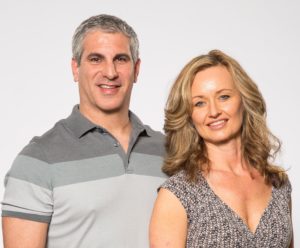 At Cooper Health Solutions we take into account the whole you.  You are made up of billions of cells that together make up the tissues that make up the organs that make up the systems that make up you as well as the trillions of microorganisms that make up your microbiome that influences your cells.  Every day your body makes millions of new cells to replace old, used cells.  Ensuring your cells have the highest quality raw materials to reproduce and provide the energy necessary to provide optimal health and keep your microbiome intact is what it is all about. 
Thomas Edison said "The doctor of the future will give no medicine but will interest his patients in the care of the human frame, in diet and in the cause and prevention of disease."  Although medicine has its place is it not better to be proactive and do what is in your power to prevent disease?  Of course it is.  Cooper Health Solutions integrates nutrition, alternative approaches, traditional naturopathic techniques and activity to optimize the body's function.  We work with you to modify habits around nutrition and lifestyle and assist you in achieving your goals.
---
Bruce Cooper
Bruce Cooper has over 22 years of experience in the health, wellness and fitness industry .  He graduated from Texas Woman's University with a Bachelor of Science in Human Biology.  From there he spent time working in physical therapy assisting patients with recovery from orthopedic and neurological issues.  He also became a paramedic and worked with a professional hockey team focusing on injury management.  He then spent some time in corporate America working as a Product Manager.  But his passion for health and wellness was never satisfied during this time.
Through a turn of life events Bruce turned back to health, wellness and fitness.  He is a Certified Personal Trainer through the National Academy of Sports Medicine, Certified Nutrition Coach with a through Precision Nutrition and a Traditional Doctor of Naturopathy graduating from Trinity School of Natural Medicine. 
For eight years Bruce worked as a Regional Nutrition Program Coordinator for a large health and wellness organization.  There his contributions helped shape the path of how the organization defined their nutrition and wellness philosophy.  He educated hundreds fitness professionals in physiology, biochemistry and nutrition.  He has also been featured on the local Fox network affiliate and speaking engagements with Fortune 500 companies.
Bruce's passion is to help individuals achieve their health and wellness goals.  He has assisted many clients to achieve goals of weight management, body composition, hormone balance and blood sugar regulation.  His philosophy is nothing trumps one's health.  You may hear him say, "Nobody looks good in a pine box."  This means no matter how good you look or fit you may be or how much you have, if you don't have your health then you won't be able to enjoy those other things to the fullest.
Above everything else Bruce is a devoted husband to his wife Heidi and father to his son.  He claims the birth of his son is the proudest moment of his life.  He loves to spend time with them and enjoying their blessing.  He loves to cook.  He and Heidi are both foodies and enjoy time in the kitchen.  He is a sci fi nerd at heart and enjoys superhero and sci fi movies with his son.  He also enjoys keeping his mind engaged and continues to educate himself through books, blogs and podcasts.
Ready to make a change?
Schedule your initial consultation!
---
Heidi Cooper
Heidi is a Master Esthetician and Certified Natural Health Practitioner.  After suffering with skin problems as a teenager and receiving no relief from conventional treatments, it was an esthetician that transformed Heidi's life.  That experience gave her the passion for treating the skin holistically.
For more than 20 years Heidi has found that working with the skin holistically achieves amazing results as opposed to the harsh and invasive treatments that are so commonly used.  She constantly researches and applies the connection between lifestyle, diet, and supplementation as it correlates to the skin.  Heidi provides a simple and effective long term results oriented program designed specifically for your skin's needs.
Heidi was formerly the Regional Esthetics Educator for the Life Spa at Life Time Fitness.  She received the coveted Life Spa National Artistry Award for Esthetics a record 18 consecutive quarters; ranking #1 in the nation annually in 2009, 2011, and 2012 out of over 300 Estheticians nationwide.
For more on Heidi and how she can help you, please visit www.skinsideoutskincare.com